Open Studio | Franklin Arts Trail 2023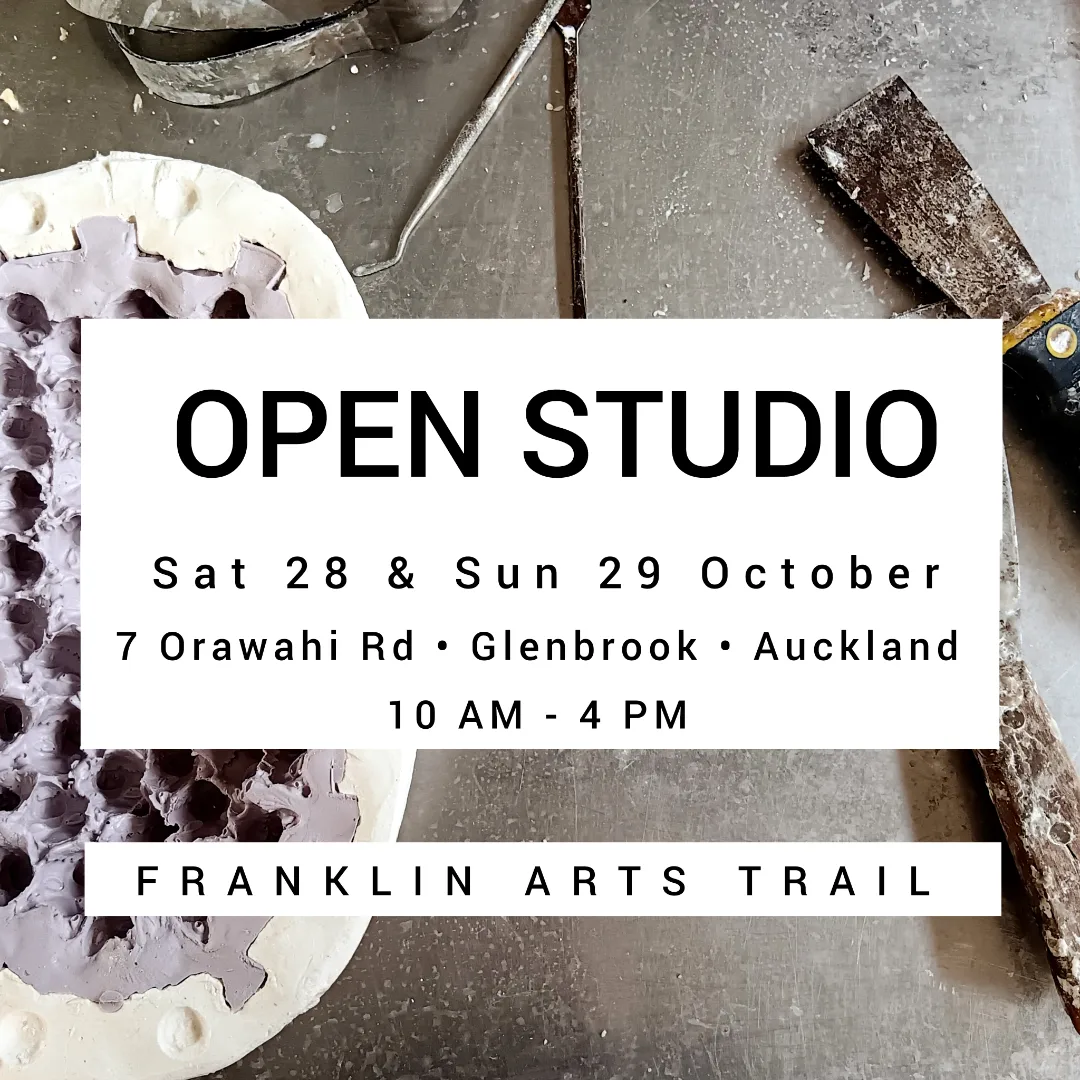 The Franklin Arts Trail | Saturday 28 & Sunday 29 October | 10 - 4
7 Orawahi Rd - Glenbrook - Auckland
I'll be opening my studio door this year to welcome art enthusiasts, as part of the Franklin Arts Trail. Viewable in the studio will be mixed media glass sculptural works, works in progress and a few works for sale. Come and find out about some of the processes involved in making my work.
View the Franklin Arts Trail 2023 artists and download the map here
// Cash or bank transfer available
King's Art Exhibition 2023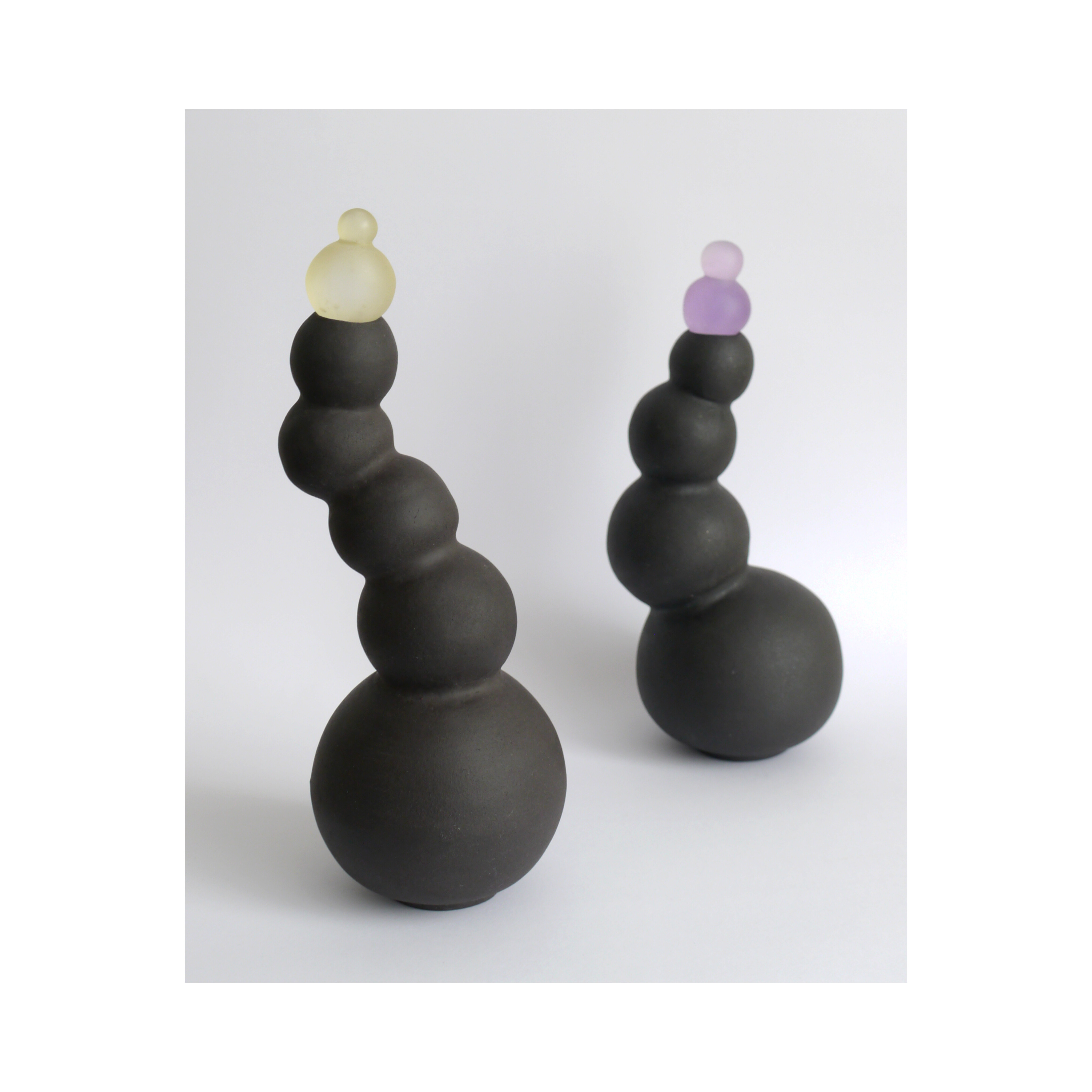 One Big Moment I & II | Cast glass, ceramic, copper tube, copper & steel wire
Showcasing new kinetic sculpture at the King's Art Exhibition on the weekend of the 27 - 29 October 2023
King's Art Exhibition Works & Artist Profile
Opening Night Friday 27 October at 6.30pm
Art Glass 23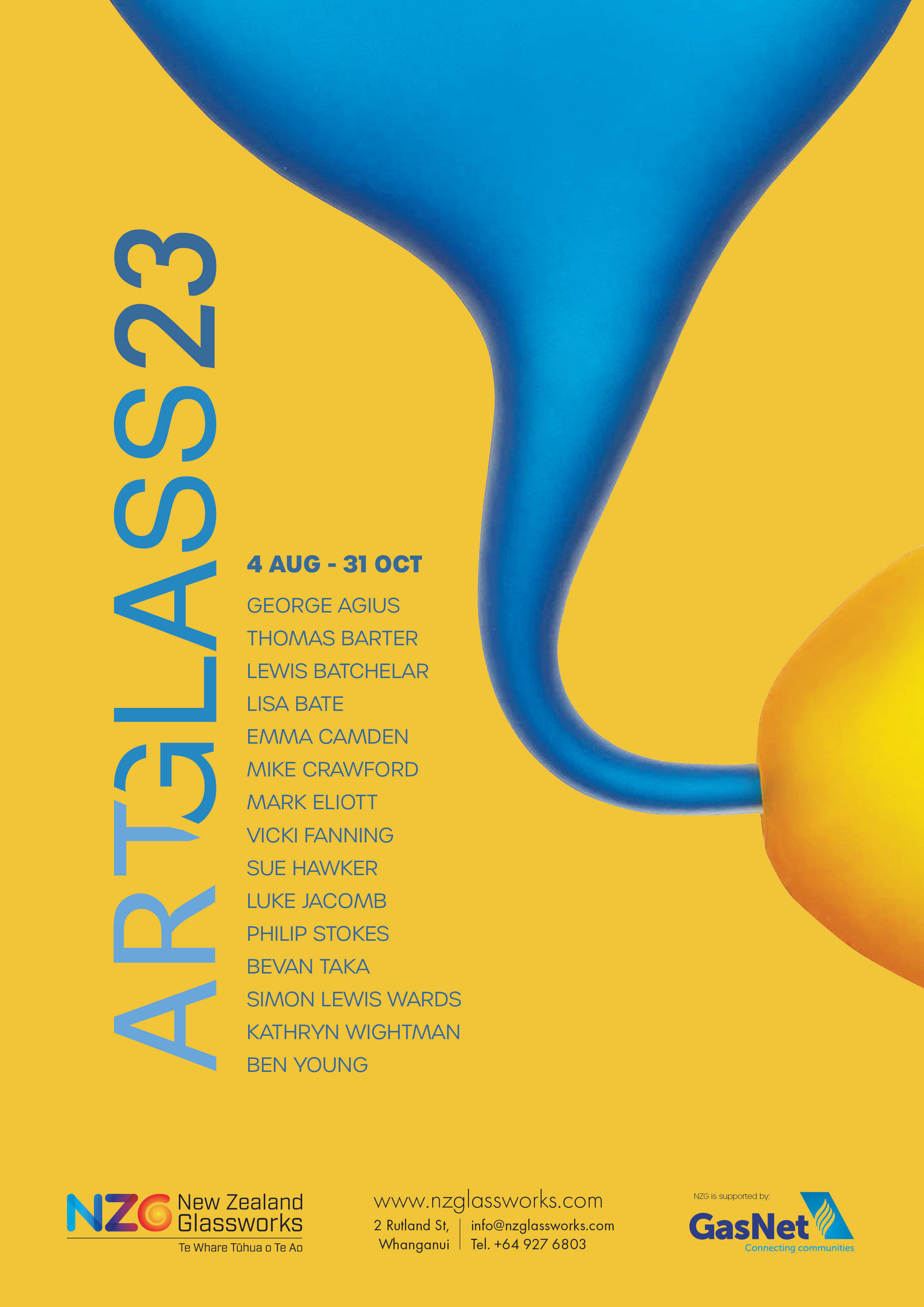 Since its inception in 2020, Art Glass has become a highlight of the NZG calendar, showcasing the incredible craftsmanship and artistic vision of glass artists from across the country. This year, Art Glass 23 is the most expansive exhibition yet, featuring the largest number of exhibiting artists to date. A total of 15 of New Zealand's leading glass artists, including those based in Australia for the first time, have come together to showcase their exceptional works.
These artists delve into the boundless potential of glass, embarking on ventures that push the boundaries of creative chemistry while embracing the intricate nature of this fascinating medium. Through their artworks, they unveil a kaleidoscope of artistic diversity, featuring both expertly crafted vessels and innovative contemporary explorations.
ArtGlass23 is not just an exhibition; it is an opportunity to celebrate the craftsmanship and artistry of glass. Whanganui, New Zealand's UNESCO city of design, provides the perfect backdrop for this extraordinary event. The exhibition not only brings attention to the art glass scene in Whanganui but also highlights the region as a hub of artistic creativity.
Awarded First Place at the 17th Estuary Art Awards 2023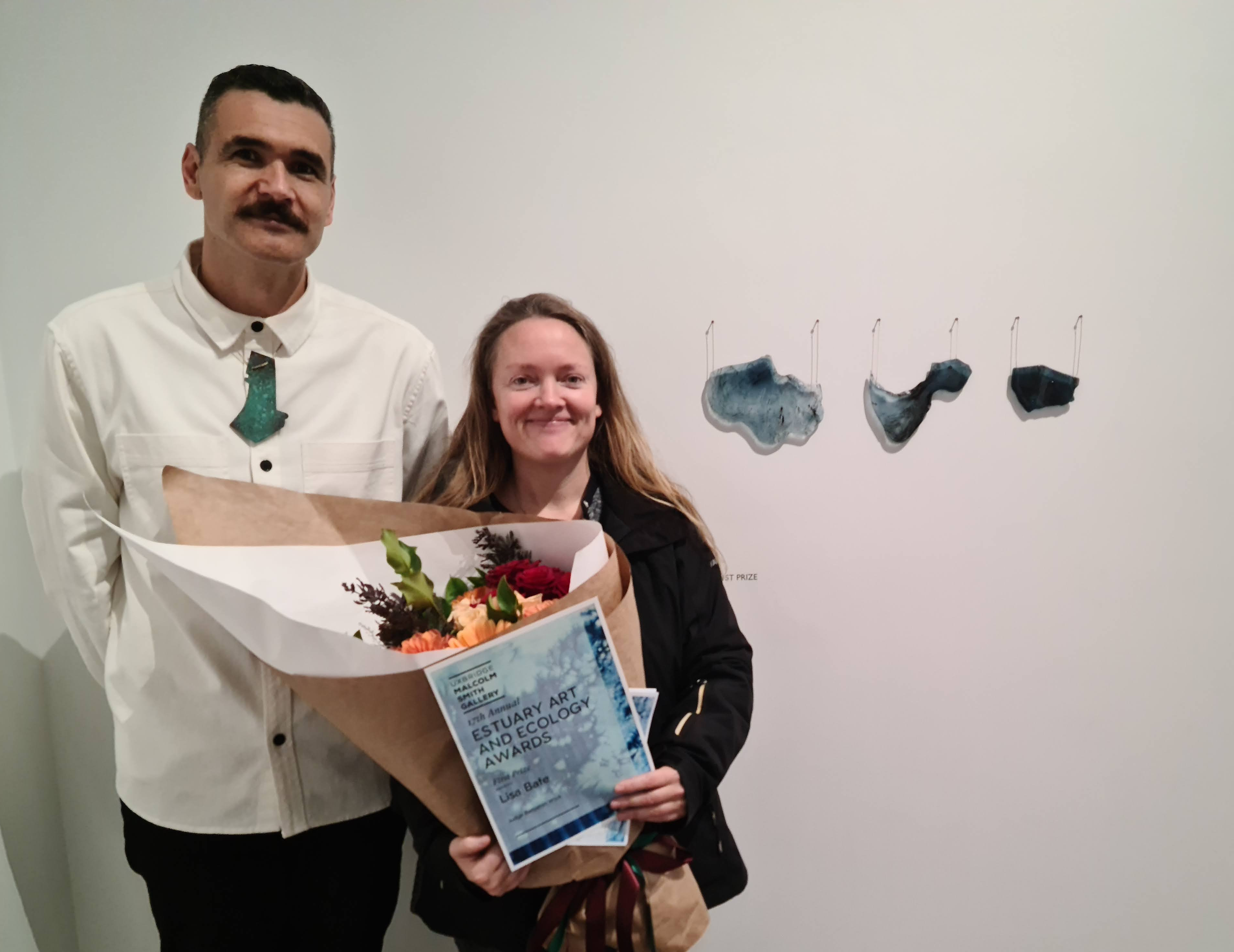 Benjamin Work (artist and judge) & myself with Suspended Deposits
I am incredibly grateful to receive the award of First Place at the 17th Estuary Art and Ecology Awards 2023 for my glass work 'Suspended Deposits'. There were a total of 20 finalists and 5 highly commended artworks for this award and exhibition selected by Tāmaki Makaurau/Auckland artist and judge Benjamin Work.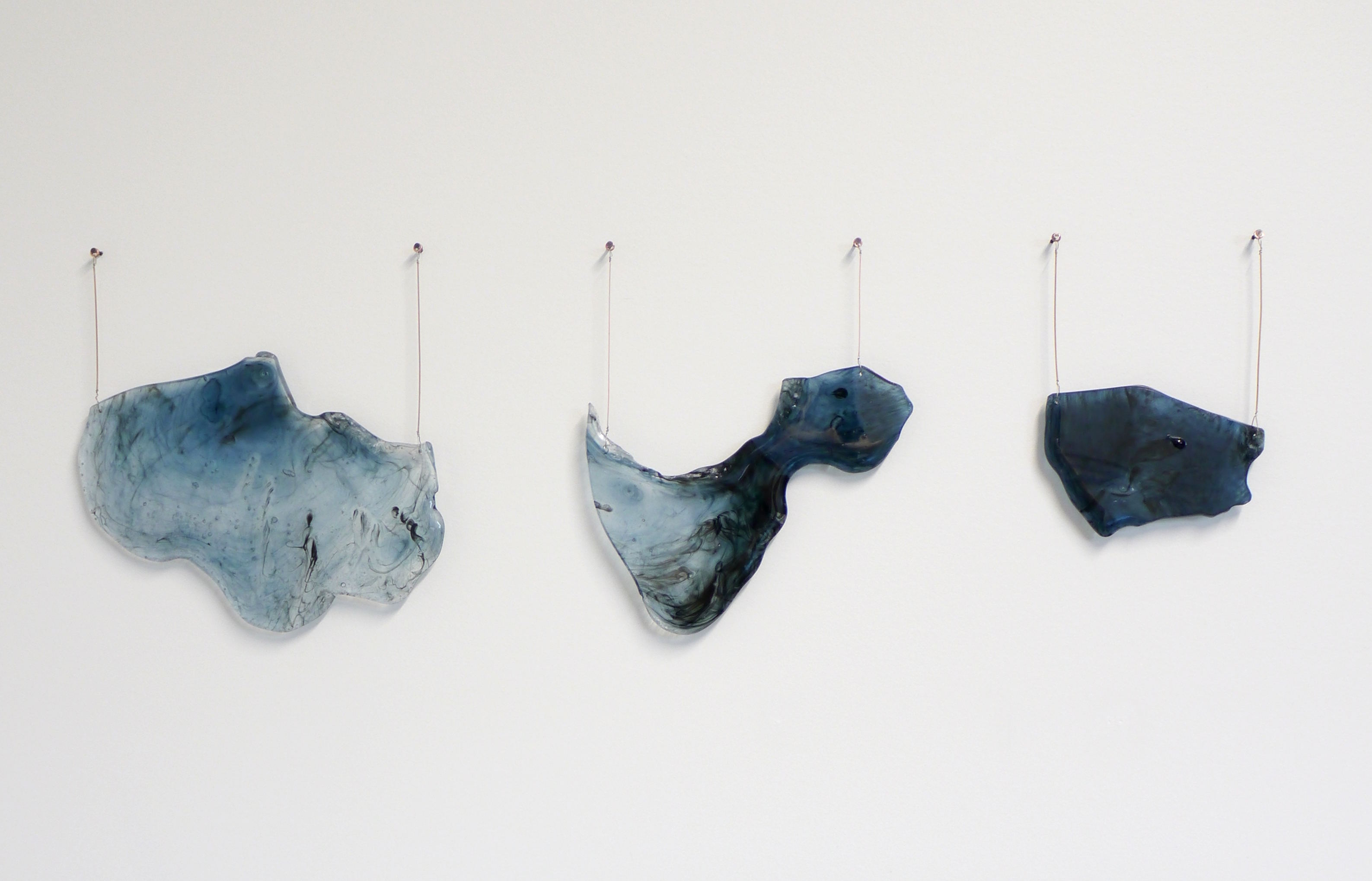 Suspended Depsoits | Glass, copper tube, brass & steel wire | 210 x 630 x 10mm
Suspended Deposits make reference to findings of trace pollutants of heavy metals found in sediment inside the Tāmaki Estuary waterways. I have used glass to demonstrate how the contaminants, from runoff entering the water, is then distributed by tidal currents.
Glass - when in its molten, fluid state, shares similar qualities to water. The opacity in these three glass panels transition in appearance; from clear to cloudy, which suggests murky polluted pools of water. Glass manufacturing uses metal oxides to produce the various colours, the outflow of glass during a kiln firing has caused the glasses to merge on the kiln shelf and reacted chaotically, leaving behind this result.
2nd Place - Daisy Nicholas 'Reflective Tides' Crystallised muslin
3rd Place - Brendan Kitto 'Tāmaki Estuary (2023)' digitised medium format film, archival photographic print, fibre rag 310g
Merit Award - Kiran McKinnon 'Down Deep' sea water and acrylic on canvas
Merit Award - Andrew Rankin 'California Dreaming' found pine shelf (shelf from hall cupboard taken from 1950's house, rcently demolished in east Auckland), french polished, bent plexiglass, brass screws, foamcore, digital print on hahnemühle photo rag
Click here for Times Online article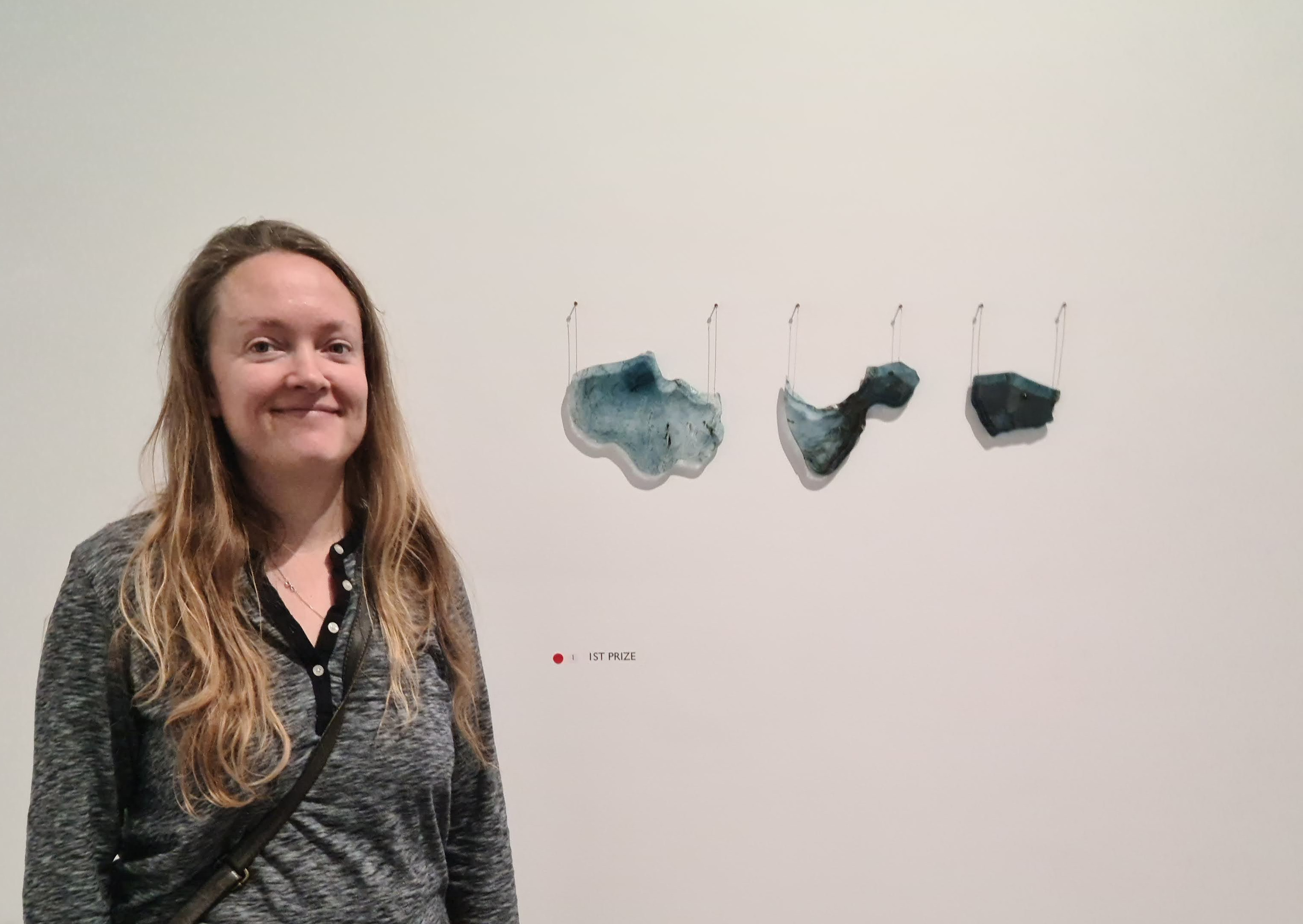 Me with Suspended Deposits
Malcolm Smith Gallery | Uxbridge Arts & Culture, Howick, Auckland 1 July - 26 August
EAA17 | Estuary Art & Ecology Award 2023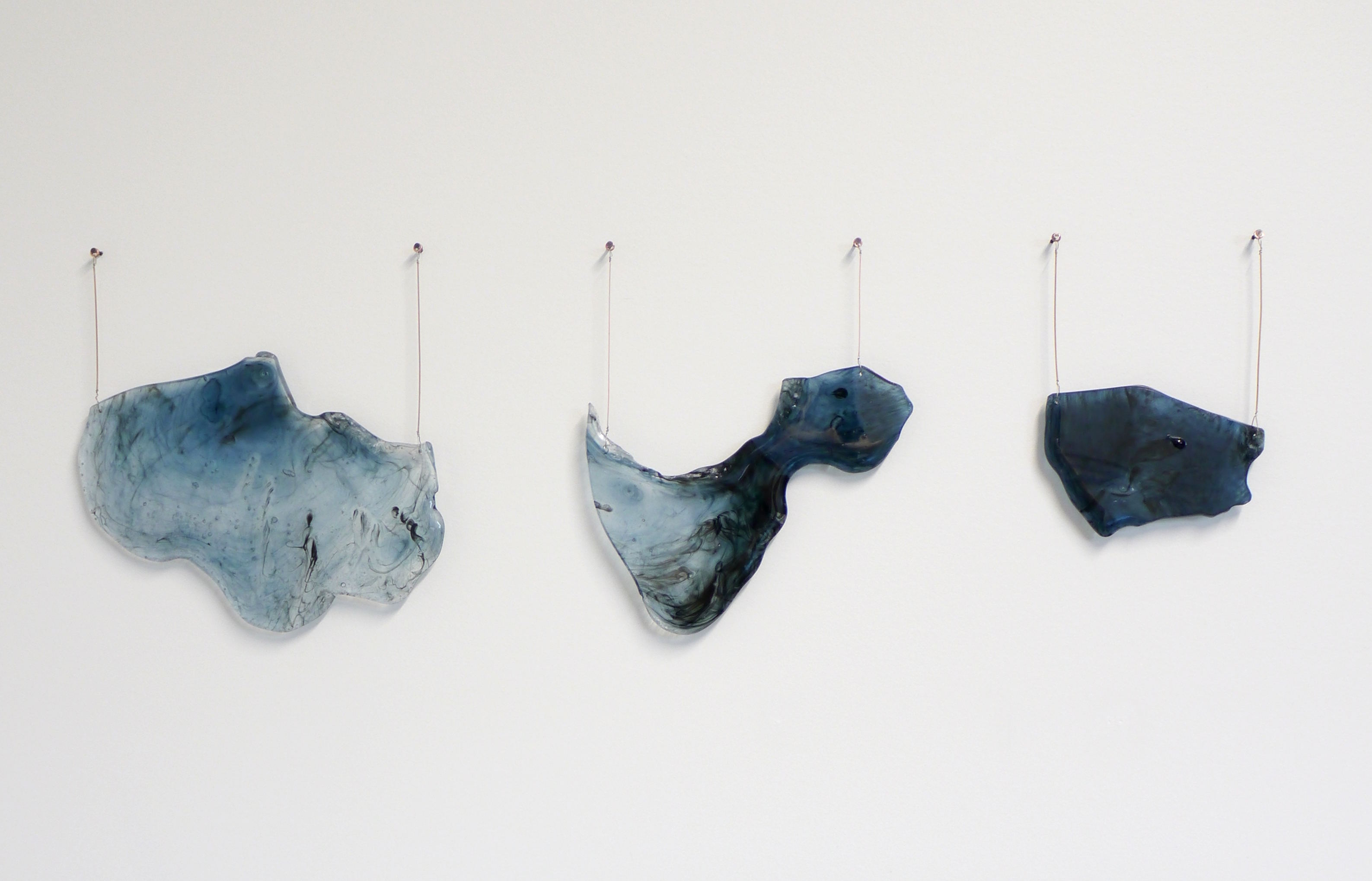 Suspended Deposits | Glass, copper tube, brass & steel wire (reclaimed guitar strings) | 210 x 630 x 10mm
The Estuary Art and Ecology Award is the only contemporary art prize in Aotearoa New Zealand with ecology at its core.
Artists were invited to research and respond to the Tāmaki Estuary, to underscore the ecological value of this vital waterway and encourage action against its pollution. 20 works (plus 5 highly commended) have been selected for the award by Auckland artist and judge Benjamin Work.
Finalists include; Jenny Tomlin, Lisa Bate, Gabriela Rozenberg, Kim Logue, Siniva Williams, Tony Clarke, Daisy Nicholas, Wendy Hannah, Kiran McKinnon, Matthew Dowman, Brendan Kitto, Susan Ewen, Amanda Watson, Franca Bertani, Anna Tang, Andrew Rankin, Ainsley O'Connell, Fiona Lee Graham, Anna Gedson and Ekaterina Dimieva.
The highly commended artists are Pass The Blue Collective, Hana Carpenter, Teresa Lane, Judith Lawson and Vanessa Narbey.
Malcolm Smith Gallery | Uxbridge Arts & Culture, Howick, Auckland
Exhibition opens Saturday 1 July - 26 August